Entrepreneurial Mindset and Leadership
Creating Something from Nothing or TL;TR: #thislittlegirlisme
My father was born in a family of craftspeople, my mother in a farming family.
They are makers and worked their way up. My father was the first generation to go to university, he failed his Phd, and became a two-time entrepreneur in the software industry. Both worked hard to offer my sister and me economic, social, and cultural capital to have a better life.
I followed their way and build on what they have achieved: I worked early and hard.
At the age of fourteen, I started to finance my school by looking after children in the holiday programme and working as a Working Student at Siemens. I continued to finance my studies by working the ladder up in the three-shift system as a Working Student in Production at Siemens and as a Postwoman at Deutsche Post two to three month per year. And even after graduating, I continued to work in quantitative analytics to finance my travel in Southeast Europe.
I excelled in my studies and went for every scholarship to further educate myself and to finance everything that would not have been possible without it: to go for a degree abroad, to take on additional education and training via coding courses, to get involved in extracurricular activities etc.
I continued to work the ladder up to become a shaper. This is where I am now: I am an award-winning Women in Tech and on a promotional track to a pre-partner position.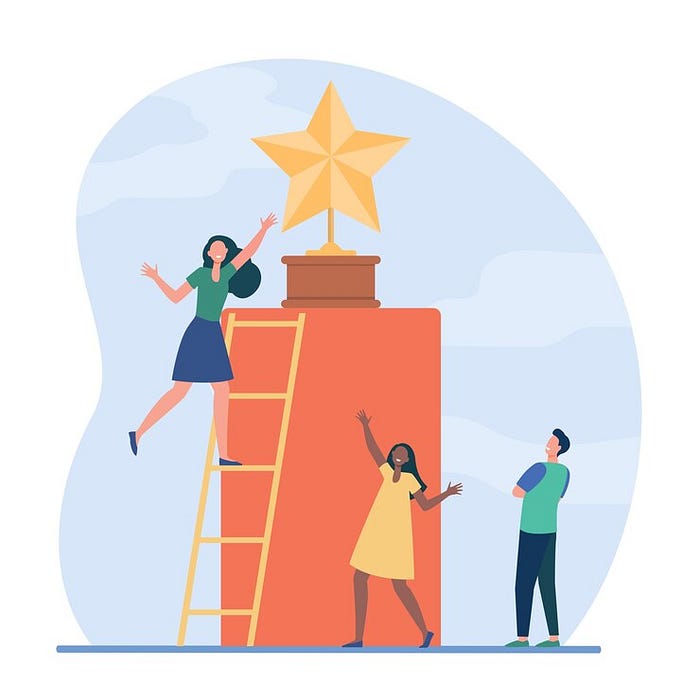 Thanks for reading! Liked the author?
If you're keen to read more of my Leadership Series writing, you'll find all articles of this weekly newsletter here.