Leader Self-Awareness
Increase impact and performance like I did
I have joined my supervisor's Corporate Strategy team over six years ago, and he has been one of my supervisors on several C-suite assignments that spanned a total of over 24 months before I left my previous employer.
Though they brought me onto the team as a Strategy Analyst, I quickly assumed responsibilities of a Project Leader on several assignments.
Anytime I led a strategic assignment, he could always count on me to go the extra mile to finish on time and deliver high value.
Having worked in fast-paced corporate strategy for over 15 years, including at the Boston Consulting Group, my supervisor is well equipped to say that I am one of the top 5% he has ever supervised and have the potential to be a thoughtful leader.
My key strengths…
are my analytical skills, my strategic thinking and my entrepreneurial drive.
In my early assignments I applied advanced statistics and showed great creativity to re-engineer my previous firm's forecast models for transportation markets. Applying analytics and being very fact-driven, I quickly gained credibility as a trusted advisor for our senior strategy leadership team.
I was frequently called for opinions and solutions on strategic questions.
One example of this happened in 2014 when I led the creation and performance of the complex European rail freight market forecast with my cross-functional team of four co-workers. Despite interpersonal dynamics and controversial discussions within the demanding Sales leadership team, I proved that I am a problem solver with analytical skills as well as a creative thinker who has impact.
I showed that I can think like a C-suite senior leader.
I supported the Business Unit Board to better navigate the evolving rail freight landscape and make strategic investment decisions for the future.
What my supervisor liked the most about working with me is…
that I consistently and significantly outperformed my peer group in a variety of settings and circumstances.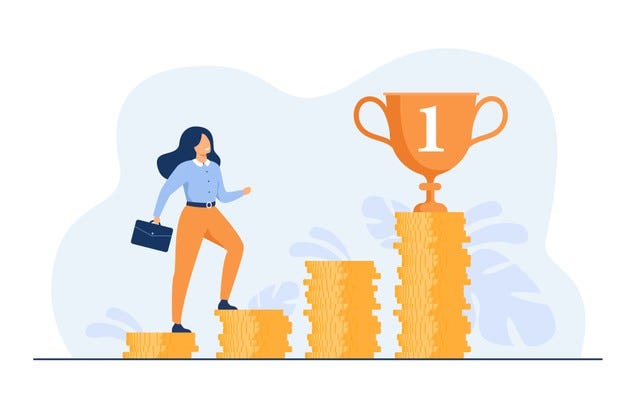 As someone who has worked with high performers, he can say that I always (1) delivered strong results, (2) mastered new types of expertise, and (3) pushed teams to achieve the next level:
In my assignments, my supervisor likes especially…
that I perform with distinction and my results come never at the expense of someone else.
I was always perceived as strong team player.
As example he recalls the development of a growth strategy for the rail freight transportation market, an assignment they gave me in 2015. My biggest challenge was to gain credibility and be perceived as eye-level partner by the Industry Sector leaders. I successfully engaged with the senior leaders, developed a strategy paper which was supported by all major stakeholders and became the basis for the Industry Sectors' strategic plans.
2. What my supervisor also likes about working with me is…
how quickly I master new types of expertise. As I progressed, I broadened my expertise by managing larger teams and complex C-suite leaders.
For example, in 2015 they put me in charge of a 13 persons team to assess the geographic expansion into the Northern European market for our Business Unit CEO. Despite the challenge to influence the large global virtual team, I managed to prepare the strategic recommendation to further expand.
3. Another trait which my supervisor likes about me is…
that I can push a team to achieve the next level.
An example of this happened in 2015/16, when they placed me in charge of the strategy of the firm's troubled business unit whose sales had been in a downward slide for several years. Within only a few months, I led the operational management to grow sales by 3 percent. While I worked closely with the management team and questioned their routine, I also transmitted my passion to the team.
He was astonished as I demonstrated a behavioral shift from "fit and affiliation" to a role model and coach to senior project partners.
My particular weakness:
I was a hardworking, passionate member of my supervisor's team and sometimes could have been a bit hard on myself when I am challenged or feeling a bit under pressure or about to miss meeting a deadline. This could have led my sometime to take on too much and exhaust myself. I could probably learn to relax and be a bit more confident in myself and in people's opinion of me.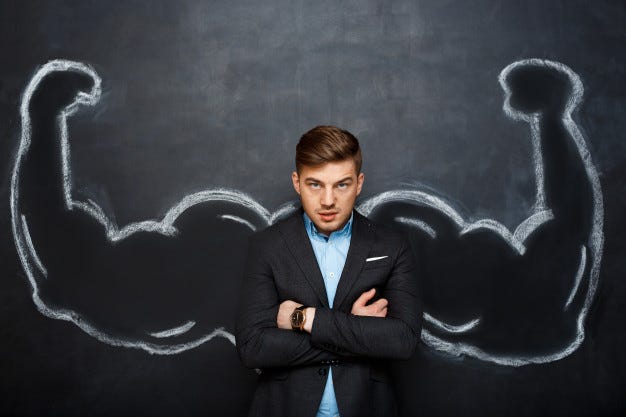 Additionally, given how determined and disciplined I am, I sometimes need to be reminded to create more balance for myself and enjoy safeguarding my own personal time in order to recharge and re-center myself more often. This is something I had been become increasingly more attuned to and has been working on.
My attitude and behavior:
For me working at my previous employer was an exciting and empowering experience.
My supervisor observed this when I led end-to-end even the most complex assignments across functions and geographies.
When my team is working well, I make sure that each member from many cultures with varied work experiences and different perspectives knows that he or she is part of something bigger than the individuals involved. I also ensure that my geographically dispersed team members have a sense that my virtual team can overcome obstacles and realize its goals. Communication is open, I assure that members from different functional backgrounds can state their opinions knowing that differences of opinion are valued.
Most importantly, I confirm that my team members are getting their work done, meeting deadlines, and achieving their goals to complete the challenge. I persuade both peers and subordinates to share a commitment to a successful product.
In ten years' time, …
my supervisor is convinced I will be an outstanding General Manager in a fast-moving industry, such as the tech sector. I will move business forward with my strategic thinking, leadership skills, expertise of technology and entrepreneurial drive.
I have my career plan ready and execute on it.
I told him my long-term goal is to build my business in predictive analytics and big data. He is fully convinced that I will succeed as an entrepreneur if the right opportunity arises. I am self-driven and resilient as well as determined and persistent.
I have a prosperous path ahead and my supervisor strongly recommends me for a future leader position.
Thanks for reading! Liked the author?
If you're keen to read more of my Leadership Series writing, you'll find all articles of this newsletter here.